START YOUR PREPARATION
Upcoming Batches
STUDENT ACHIEVEMENTS
Result of Dedication
WHAT WE DO
Our Exclusive Services
Our skilled professionals are always ready to provide reliable services to you
TESTIMONIALS
What Students Say
Subham Kumar
Brown University
ACHIVIA has been an excellent guide for students opting to go to foreign universities. They don't believe in a one-size-fits-all approach; instead, they tailor their guidance to each student's unique profile. 

All the staff are very friendly. Communication was seamless throughout the entire process. They promptly addressed any questions or concerns I had. They also helped me through the VISA application process. Big thumbs up to ACHIVIA.
Sakshi Sahoo
University of Edinburgh
I am extremely elated as I write this review. This is not just a piece of writing but my experience of months of utmost dedication, professionalism, diverse ideas from the whole team at ACHIVIA! With the guidance of Rajashree Ma'am and Debasis sir, I was able to achieve a band score of 8 in my IELTS and had a seamless experience in applying for college applications even while applying for my visa, respectively.

I owe it all to them. I would like to thank them for everything. Nevertheless, I would highly recommend ACHIVIA to anyone who's looking for the best consultancy services regarding abroad education.
Om Adideva
University of Pennsylvania
Highly professional service and helped me with every part of the university admission process, beginning from the shortlisting of universities to the complicated visa interview preparation. Thank you ACHIVIA!
Sweta Pati
George Mason University
I went with ACHIVIA for my higher studies guidance. Their approach was never one-size-fits-all; instead, they offered personalized guidance that truly resonated with me. It was evident that they take immense pride and satisfaction in witnessing their students thrive and achieve their goals. If you are seeking an educational counselor for your higher studies who embodies excellence, compassion, and unwavering commitment to your success, I wholeheartedly recommend ACHIVIA. With their guidance, you'll not only achieve your academic and career aspirations but also embark on a journey of personal growth and self-discovery.
Naisargik
Johns Hopkins University
Writing a testimonial for ACHIVIA is a challenge as I'm short on words for their exceptional service. In late October, with looming college application deadlines, I was under immense mental pressure. Rajashree Maam provided unwavering support, guiding me through essays and more, even beyond office hours. From my IELTS exam to Visa interview, her team's encouragement and professionalism were a constant. Their perfect blend of personal touch and reminders of deadlines, tailored to my nature, played a crucial role. Today, I'm at my dream college, and I owe much to their sincere efforts.

I am so happy Bhubaneswar has an institute like ACHIVIA, helping students fulfill their dreams of studying in world-class institutions.

Aarzoo Verma
University College Dublin
I have band 7 in IELTS with limited preparation, all because of ACHIVIA. The ambiance is just great to prepare for IELTS. The staff was supportive, provided all possible preparatory material for the exam, and guided me in preparing my other documents for the university applications, scholarships, and visa. They carefully crafted my scholarship essay and personal statement, and I received a 25% scholarship for my master's degree at UCD. I am currently going to Ireland, and it wouldn't have been possible without their help, guidance, and support.
Chinmay Sahoo
University of Warwick
ACHIVIA offers the best educational consultancy services in the state. They have in-depth knowledge about most of the top-ranked universities worldwide. It helped me extensively in every step of my admission and visa process. ACHIVIA makes applying for university programs hassle-free and straightforward. They answer any query regarding the process and make all the steps for the application crystal clear.

Stepping through the door of ACHIVIA was one of the best decisions I had taken in my life.
Ratiranjan Jena
University of Technology Sydney, Australia
ACHIVIA is supposed to be a leader of all the Organizations, providing a wonderful opportunity to study abroad. It's an excellent company of clean documentation reviewers for visa assistance, which means you are definitely moving abroad. I really appreciate ACHIVIA and its Professional Services. Thanks, ACHIVIA, for all your assistance and help.
Kaustuv Prateeq
University of California, Los Angeles (USA)
I got into UCLA and UCSD while using the services provided by ACHIVIA. Super friendly staff that you can count on at any time. They helped me with every aspect of getting into these high-ranked universities, starting from shortlisting universities, essays, and applications to helping me with my F1 visa interview and its filing process. Overall, it is a must-go place for anyone aspiring to study abroad or do exceptionally well in SATs, TOEFL, or IELTS.
Vivek Panigrahi
Trinity College Dublin
I had a very wonderful and pleasant experience with the ACHIVIA team.

Due to COVID-19, I was working from home, and regardless of the distance, the team was always available on call or over Skype to discuss the application details and list out the colleges I wanted to aim for. Eventually, I received several offer letters from colleges across - the USA, Canada, the UK, and Ireland.

Starting from my university applications, SOPs, and even the struggle for accommodation, they orchestrated and managed everything. I would definitely suggest ACHIVIA consultancy for any foreign studies/internship or English language test (IELTS/TOEFL) preparation.
Sailesh Dwivedy
University of Colorado Boulder
ACHIVIA helped me with the end-to-end process of college shortlisting, applications, and preparing required documents like personal statement, diversity statement, and VISA interview preparation. The entire process was seamless with their assistance and guidance in each step. I really appreciate their effort in helping me reach one of the most prestigious universities in the USA. Thanks!
Rooshni Dash
University of California, Davis
Having a mentor with insider knowledge helps crystallize one's thoughts and, with their help and guidance, decide on the next steps. I luckily got Rajashree Ma'am with whom I've been able to honestly express my anxieties and doubts without worrying. I've felt it has extended my network of contacts and given me different insights into how things work. Most of all, it's been great knowing I've a friendly face to call on with a variety of queries, from shortlisting universities to the visa process, and her wise suggestions in the future as well.

Thank you so much ACHIVIA for your perseverant support!
Yash Mishra
Purdue University
I am extremely grateful for the exceptional support and guidance I received from ACHIVIA throughout my journey towards pursuing my dream university. From the very beginning, Rajashree Mam, in particular, went above and beyond to assist me in every step of the college application process. She played a pivotal role in helping me shortlist the best universities, provided invaluable feedback on my essays, and even helped me arrange and highlight my extracurricular activities effectively. She promptly helped me with the crucial task of scheduling visa appointments and ensured that I obtained my F1 visa as quickly as possible. Her dedication and expertise were instrumental in making the entire visa application procedure smooth and hassle-free. Their comprehensive approach, coupled with unwavering support, guarantees a high chance of success in your pursuit of a foreign education.
Swayamsidha
New York Institute of Technology
It is the best consultancy ever!

They are very dedicated to their work. Their expertise and personalized approach significantly contributed to my success in crucial assessments in IELTS. They went above and beyond to assist me in every step of the college application process. ACHIVIA played a pivotal role in helping me shortlist the best universities, provided invaluable feedback on my essays, and even helped me file my F1 visa application. To sum it up, I sincerely thank ACHIVIA for their exceptional assistance. Without their constant support, I would not have been able to realize my dream of joining my desired university.
Adyashaa Patra
University of Manchester
I had a wonderful experience with ACHIVIA. Rajashree ma'am is friendly and extremely cooperative. They helped me enhance my profile by placing me in various internships and projects. With their support and guidance, I completed internships, volunteering, and projects from international organisations. Her insight made the whole application process easy and hassle-free. It is the best solution for people looking for overseas education consultancy.
Ashika Ranjan
University of Edinburgh
I will be forever grateful for all the support that was provided to me by Achivia. They helped and guided me not only with the shortlisting of universities but also with IELTS preparations, college application preparations, visa application procedures, and finding accommodation with utmost dedication. Getting into a globally renowned, prestigious university was only possible with them. Special thanks to Rajashree maám for helping me throughout the whole process and for believing in me.
Dibyaswarupa Mohanty
Trinity College Dublin
ACHIVIA is an organization helping young minds transform their dream of studying abroad into reality.

ACHIVIA is the best educational consultancy available in Bhubaneswar. They have a core of professional people working transparently to help students achieve their dream of studying abroad. They will guide you throughout your admission process. The management is impeccable and all the staff are very friendly and helpful. I chose ACHIVIA as my consultant services for studying abroad, and they have helped in every step during the admission and visa process. I dedicate all my gratitude and thanks to them and advise fellow students to contact them and check for themselves.
Krish Jain
University of Guelph
I would recommend Achivia and Ms. Rajashree for planning higher education abroad for many reasons. Even getting a Band 8 in IELTS wasn't much of an effort with the excellent coaching and consistent practice sessions conducted by ma'am. We were provided with every bit of knowledge ranging from application deadlines, SOPs, Portfolio building, and even extra preparation for entrance tests like the Precis for specific universities. Ms. Rajashree acted as a medium between us and the universities, easing the communication process. She was extremely helpful and even entertained our questions during weekends, making sure we didn't face any problems. I fully recommend any aspiring students to connect to ACHIVIA for their unparalleled help and guidance.
Nechal Goel
University of Warwick
I started my journey last year to find a top-notch business school for my MSc at ACHIVIA and had an exceptional experience. Rajashree ma'am helped me shortlist the right institutions that aligned with my goals perfectly and helped me throughout the process. The personalized attention made me feel supported and confident in my decisions. I also took my IELTS classes from ACHIVIA and secured very decent band scores in each and every segment. Thanks to their expertise, I have now made it into my dream college in the UK and will be starting a new journey this September.

Highly recommended!
Manika Sahu
Dalhousie University
ACHIVIA is hands down the best overseas education consultant firm in Odisha! They have advised me thoroughly in every situation and perfected every phase of my journey to Canada, starting from University selection to VISA. They've got your backs. I have been admitted to the prestigious Dalhousie University for my BSc with coop, and this would not have been possible without them. If you're looking for a consultant for overseas education and don't have any knowledge of where to start, then ACHIVIA should be your first place to contact. Their team is very professional, honest, and competent, and you will be in good hands. So ACHIVIA is highly recommended.
Pratyush Sahu
University College Dublin
ACHIVIA helped me to score 7.5 in IELTS in just 15 days of preparation. Their top-notch consulting helped me to process all relevant documents for admission, visa, and I got into the number one university in Ireland for my Master's in Computer Science.

If you have plans to study abroad, just close your eyes and come here. ACHIVIA will take care of everything to start your bright career abroad.
Sai Krishna
KTH Royal Institute of Technology
How do you feel if you get all the solutions for your higher studies in one place? They have a wide range of services. The teaching methodology is amazing, and there is no stress in studying IELTS. Many fun activities are conducted, leading us to learn many concepts from one activity, which makes it easier. If you practice what you have learned from the class, I guarantee you will come out with flying colours, and I find value for money. Moreover, they identify our mistakes and help us how to overcome them. Also, they thoroughly assisted me in brainstorming ideas for my university essay, and I could send a stellar essay to my university because of their guidance. Altogether, I had an amazing journey with ACHIVIA. Thank you so much :-)
Bhavye Thukral
University of British Columbia
ACHIVIA helped me enroll in the very prestigious University of British Columbia and successfully get a Canadian student visa without any hassle. They offered me highly professional service and helped me with every part of the process, from shortlisting universities to visa interview preparation.

Big thumbs up to ACHIVIA!
Shreyansh Sahu
Penn State University
From my personal experience, ACHIVIA has helped me immensely.

I was able to get into an internship with the help of ACHIVIA. They also provided me with guidance and materials, which helped me get an 8 in IELTS. Especially Rajshree maam was very supportive and ensured I gave my best in the exam.

The people in ACHIVIA are very experienced and friendly.

ACHIVIA makes applying for university hassle-free and straightforward. They answer any query regarding the process and make all the steps for the application crystal clear.

To anyone who wants to go abroad for education, the first thing to do is to contact ACHIVIA.
Swastik Dash
University of Manitoba
Building a castle as tall as ACHIVIA demands immense assiduity. Rajashree Ma'am and her team offer remarkable guidance, unconditional support, prolific ideas, and deep knowledge. Starting with IELTS coaching, Rajashree Ma'am's adept mentoring helped me score a band 8. Every endeavor, from course selection to securing a student visa, was smoothly fulfilled. ACHIVIA, a recommendation from a friend, has been instrumental in my journey to study abroad. For those aspiring to achieve their dreams internationally, I wholeheartedly recommend ACHIVIA. Best wishes to the entire team!
MORE THAN WORDS
Video Testimony
Real-life testimonials from our students who have fulfiled their dream of studying abroad.
Manjula
Dr. Suman
Ms. Darshana
Mr. Sanjay Suar
Dr. Suman
4 BASIC STEPS
What to Do?
1. Call Us
+91 6742972615
2. Get Free Assessment
Discussion with Our Experts
3. Plan & Prepare
Selection of University and Course
4. Fly Abroad
Apply, Enrol, and Study Abroad
WHERE CAN YOU GO?
Top Countries to Choose
Our team of experts will skillfully guide the applicants for the study visa to any country they aspire to study.
ACHIVIA
WHY US
Why Should You Choose Us?
Achieving big dreams can be overwhelming. Let us show you the right path to achieve them!
Reliability
Individual Care
Excellence
Quality
Personal Attention
Efficiency
CHOOSE YOUR COURSE
Skilled Professionals
to train you through.
Our step-by-step guidance will lead you to tackle each question with ease.
Book Free Appointment
WHERE CAN YOU STUDY?
Top Global Universities
Fulfil your dream of studying in the university of your choice.
Columbia University
Cornell University
Harvard University
Johns Hopkins University
Massachusetts Institute of Technology (MIT)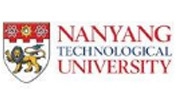 Nanyang Technological University, Singapore (NTU)
National University of Singapore(NUS)
Princeton University
Stanford University
The Australian National University
UCL (University College London)
University of Cambridge
University of Oxford
University of Toronto
Yale University
THE BLOG
Must Read Articles
Updates that to keep you informed about the latest information on your venture of studying abroad.
ABOUT US
We are your pathfinder at each step to your dream of studying abroad.
We've been counselling students for educational Opportunities in Foreign countries and have been helping them realise their dream of studying abroad.
Our students are now working in:
GET IN TOUCH
Take the First step to a brighter future. Send Us a Message.